**ALERT!**
TIME IS RUNNING OUT!
Purchase your Lulav & Esrog online.
Have it delivered to your home.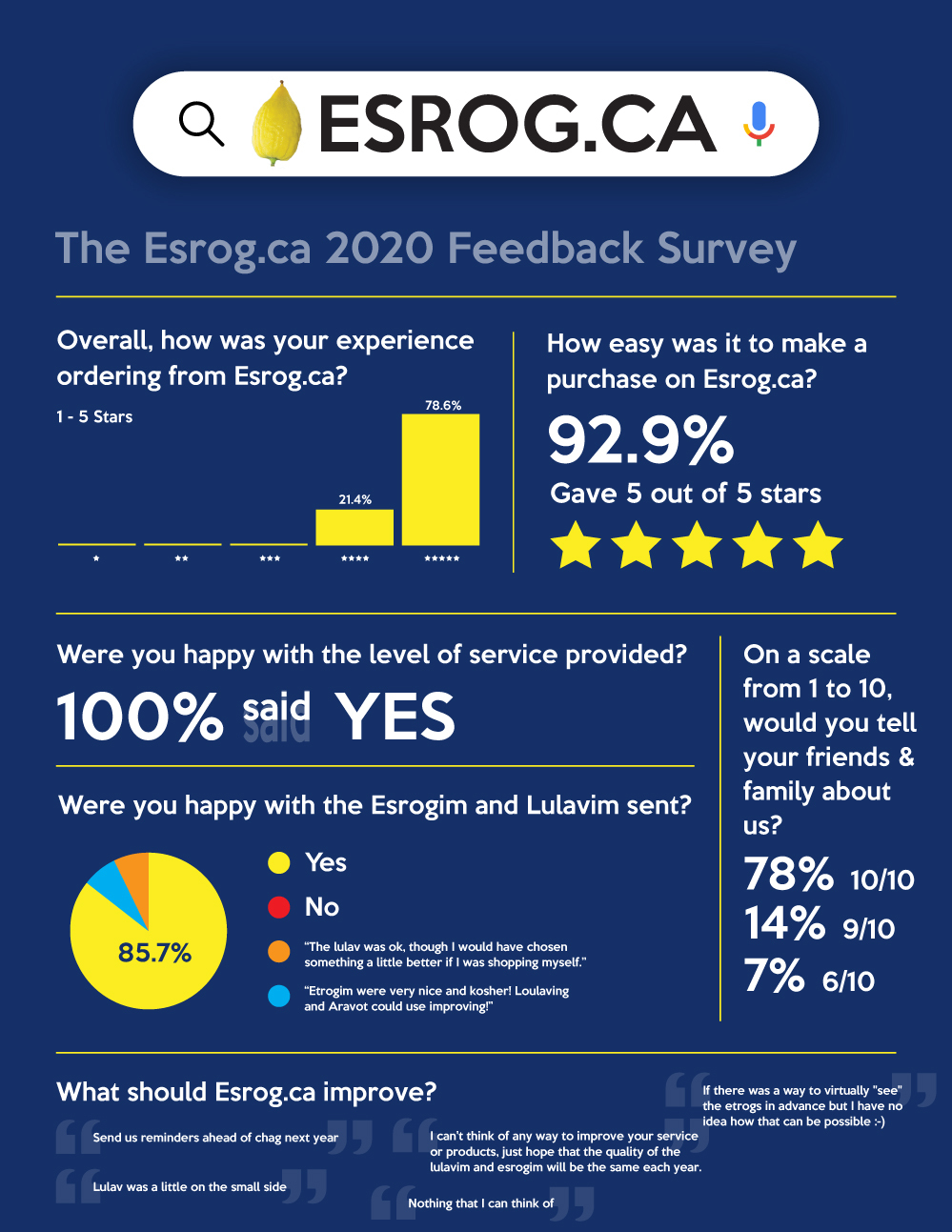 We are proud to be a part of your holiday! Our goal is to be able to provide every Jew living in Canada with a kosher Esrog & Lulav set for Sukkos. For this reason we offer affordable options and a wide selection of sets. Every set is 100% kosher and checked by our on-site Rabbi.
Top-notch delivery service and quality arba minim. What more can you ask for in these COVID times.
- Joseph Wajsberg